Extensions
The following guide will explain the steps necessary to configure extensions of the FreePBX.
Configuring an extension in FreePBX
Step 1. Navigate to Extensions, located under the Applications section at the top menu.
Step 2. On the Extensions page, click Add Extension and select Add new SIP (chan_pjsip) Extension from the dropdown menu (Fig. 1).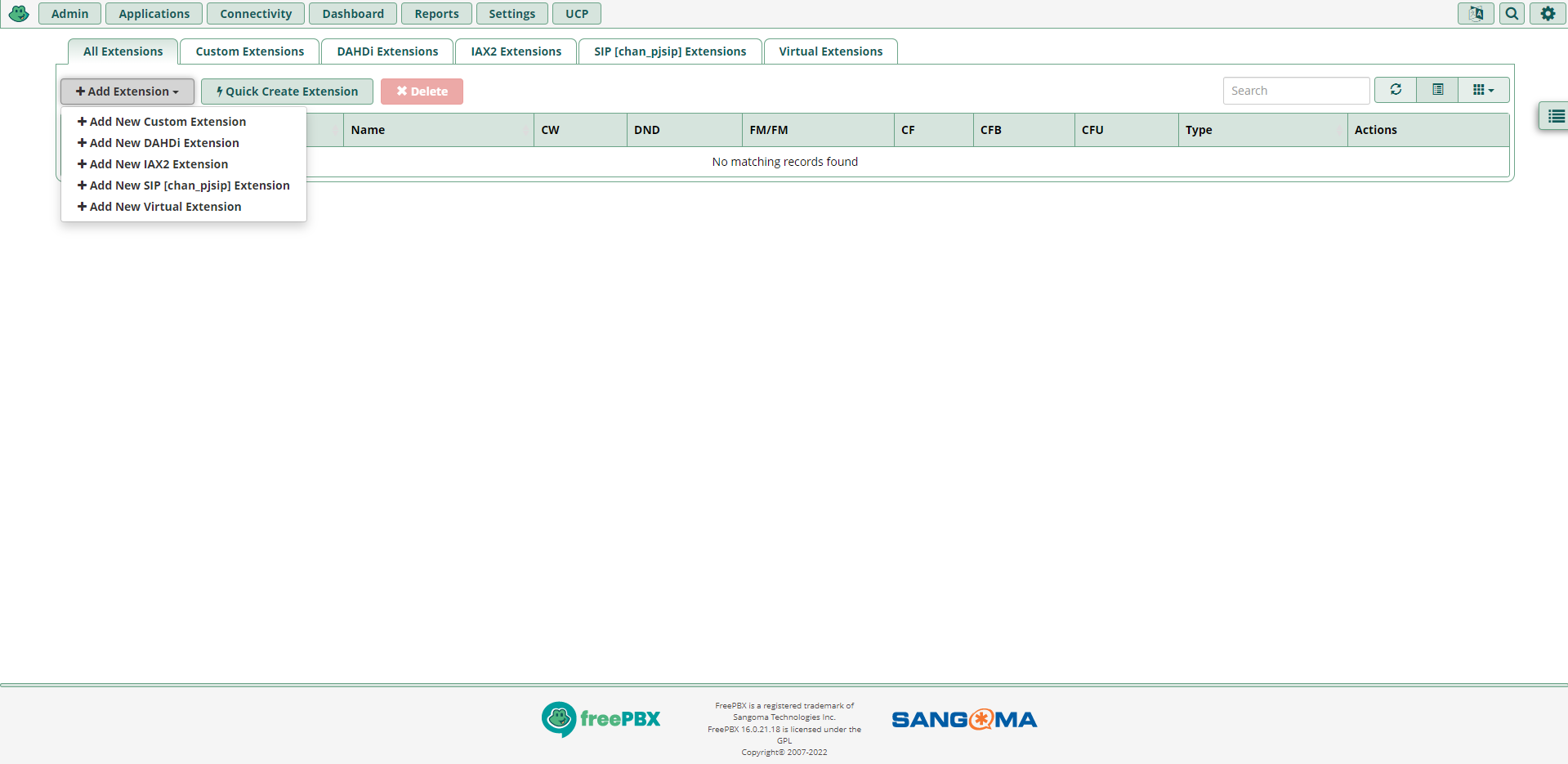 Step 3. In Add PJSIP Extension window, fill out these fields (Fig 2.):
User Extension: your preferred number for Internal number and SIP account username (e.g. 1234)

Display Name: your preferred name

Outbound CID: caller ID for making outbound calls

Secret: generated or your chosen password to register extension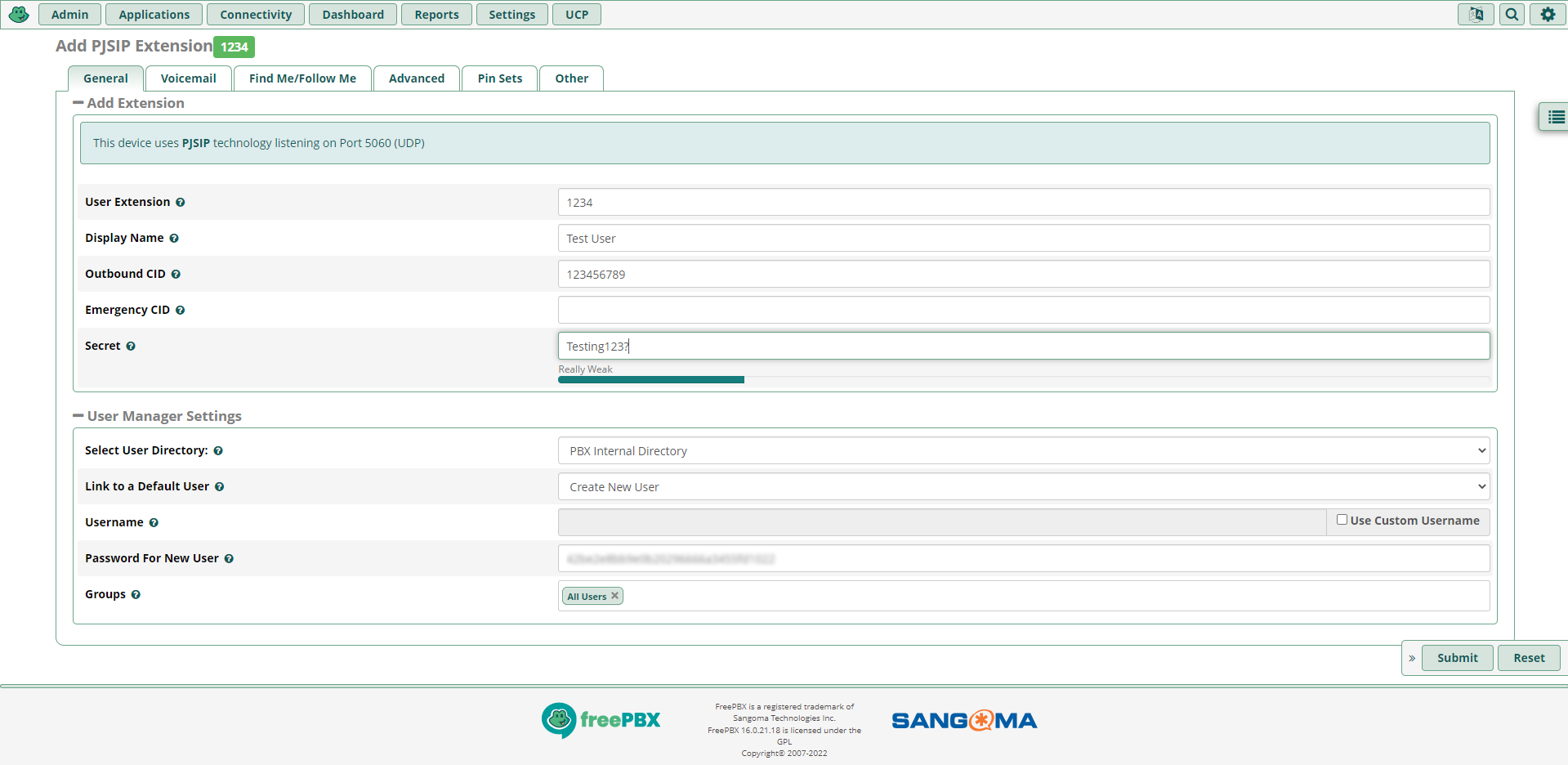 Step 4. Complete configuration by clicking the Submit button on the bottom right side. Click on Apply Config located on the top right side.