Auto-charge payment Methods¶
The "Auto-charge" subsection allows you to manage your payments more efficiently and flexibly. You may add one or more of your preferred Payment Methods, which are then used to automatically charge your credit cards and/or PayPal account to top up your balance according to your threshold and refill settings (see Fig. 1 below).
a. Payment methods added to the Auto-charge list are charged according to priority.
b. A payment method's priority may be changed by moving it up or down within the payment methods list.
c. A payment method may be removed from the Auto-charge list if it should no longer be used for automatic payment processing.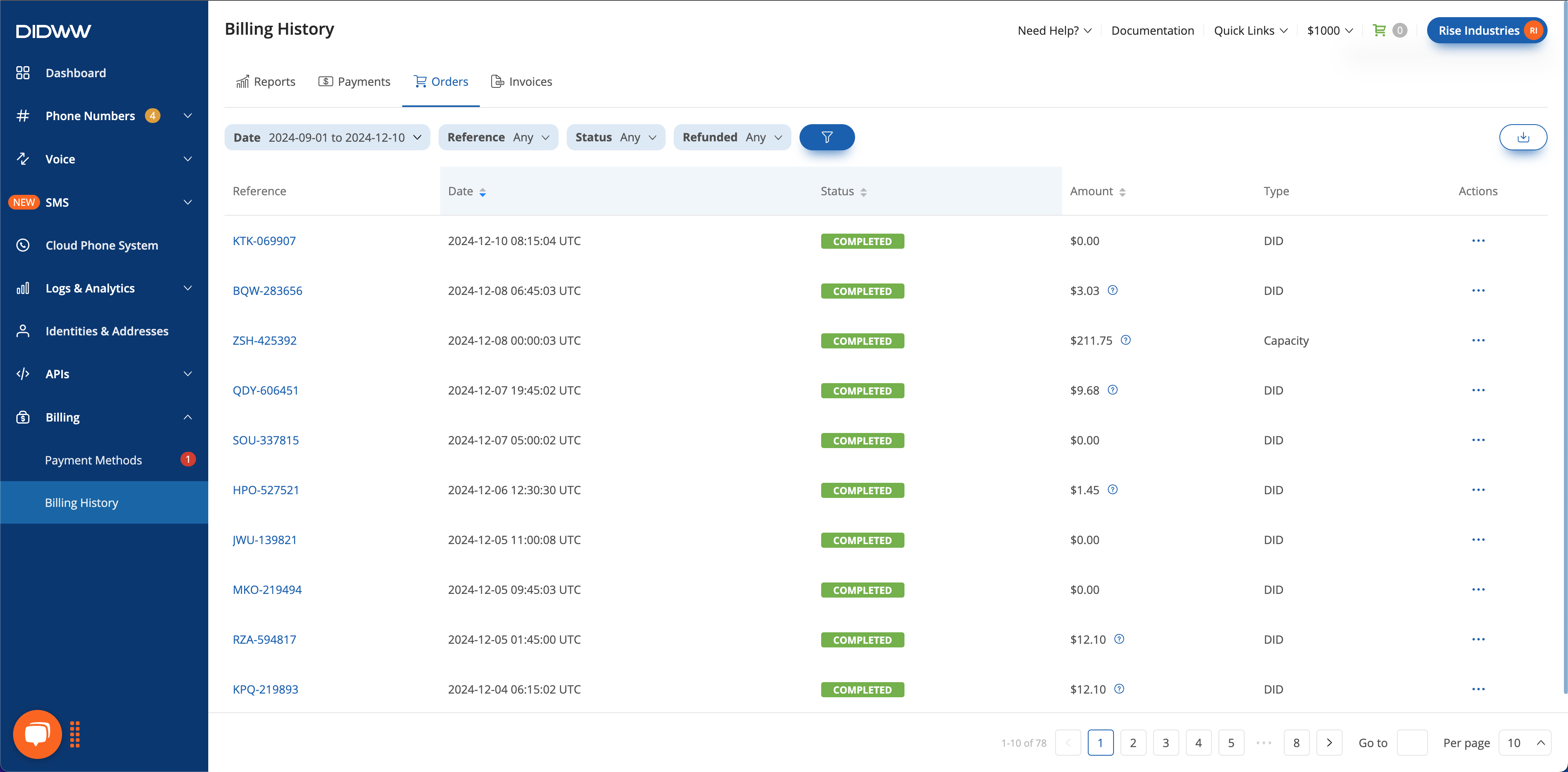 A preferred payment method may be added for Auto-charge use by clicking "Add to Auto-charge". (Fig. 2).