API
Please visit the "API" section in the DIDWW User Panel to receive your API Security Key and to access full API documentation (Fig. 1).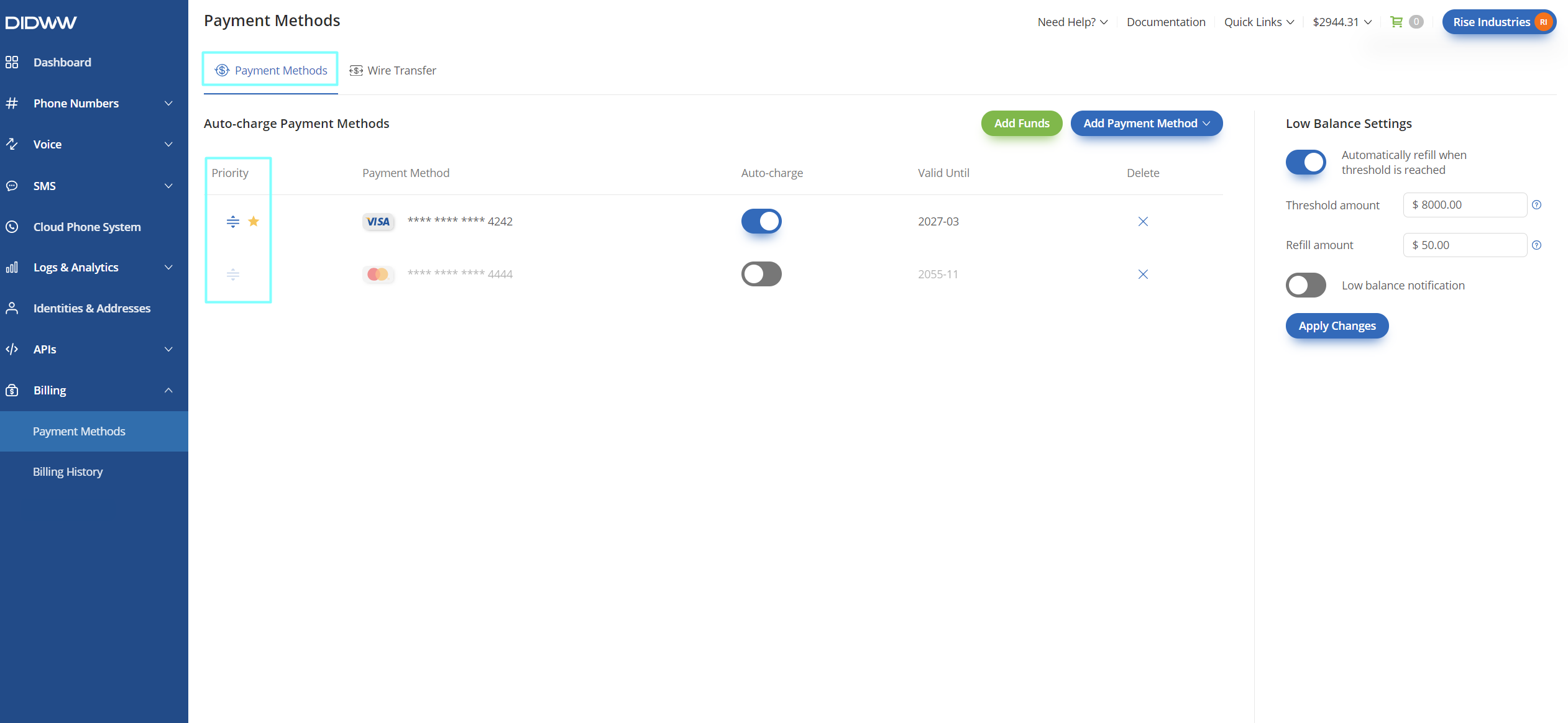 Basic configuration:
Callbacks - allow to receive events related to your Orders, Exports, and Address Verifications via HTTP request.

Access IP's - IP addresses from which access to the API will be allowed. Supported formats: IPv4, IPv6, /mask.
To receive your API key, click on "Send API security key to email".
Note
DIDWW API allows 20 requests per second for a single API KEY to ensure that the API remains responsive to all users.